24 Sep

Returning to work post "lockdown"

For many of us, it seems like it's been ages since we were setting our alarms, starting our commute, working in our beloved nurseries and simply returning to work. The thought of getting dressed into something other than sweatpants and slippers may seem daunting! However, sending our children back to school and nursery is the priority in our return to a "new normal." As leading childcare recruiters, we are keen to make sure our candidates and agency staff are motivated and ready to return to work. Here's our tips to going back into nurseries in the COVID world.

1. Prepare to be flexible

Life may be a little different at work than it once was. Social distancing measures and testing and tracing may have presented an unrecognisable working environment with new hurdles to look out for. We know that all of our top-class nursery staff are adaptable and focused, which is why we are sure this will be of minimal problem for most of you. However, like most things, it will take some getting used to. Manage your initial expectations of a return to work, expect some differences and be as flexible as you can. Within a couple of weeks, you'll have built a new normal and be used to this post-Covid way of working!

2. Set a routine early on

For some of us lockdown presented a brand-new way of living. Your morning commute may have been replaced with an attempt to home-school your children! Or your gym workout is replaced with an extra biscuit. This is perfectly normal! The lockdown was a strange time for many and our daily routine may have flown out the window. It's important to now start to form a new routine and stay on top of this. Get used to those early starts again and a more structured day. Make sure you start your day with a hearty breakfast to keep you going. Working with children requires plenty of energy and starting your morning right is key to expert childcare.

3. Find time to relax

As mentioned, working with children can be tiring! While the nursery staff we recruit are passionate about childcare, it presents its own challenges. Returning to nurseries may be a shock to the system. Therefore, be kind to yourself! Work out what it is you like to do to relax. Is it baking, reading, meditating, exercising? Work this into your day. "Me time" is essential to a fantastic nursery staff member. Remember to treat yourself at the weekends, with whatever it is you enjoy doing- even if that might be an extra couple hours in bed! Allow yourself plenty of rest, especially in the early stages of your return to nurseries.

4. Be honest

Many of us are feeling anxious to start work again. Whether that be due to the risks of COVID, or due to a general anxiety to return to the field, after a huge break. You may feel lacking in confidence about starting work again. Be honest with your nursery manager and other nursery staff. Don't feel you need to prove yourself. Teamwork is essential in nurseries, and teamwork relies on constant communication and honesty. This is even more essential in the return to nurseries in these new and unknown circumstances.

5. Find some perspective

A lot has happened in the last 6 months, and a lot is out of our control. The pandemic has presented new challenges and created a new way of working. Remember how much you have adapted and learnt since March, and how much life has changed. Apply this perspective to returning to nurseries. Take each day at a time and remember to be patient and kind to yourself. One bad day isn't the end of the world, or delays in getting your head around new regulations is totally normal. Be prepared to be flexible and patient.

6. Stay positive

Finally, stay positive! Positivity is key in nurseries. It was essential before COVID and is even more essential now we return to work. Keep smiling and keep your head up. We are all in this together and ready to support one another. Stay positive and keep focused and your return to the nursery may start to feel normal a lot quicker!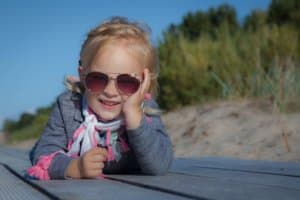 Written by Shama Jaswal, Director Purple Dove
Further reading: gov.uk, Actions for early years and childcare providers